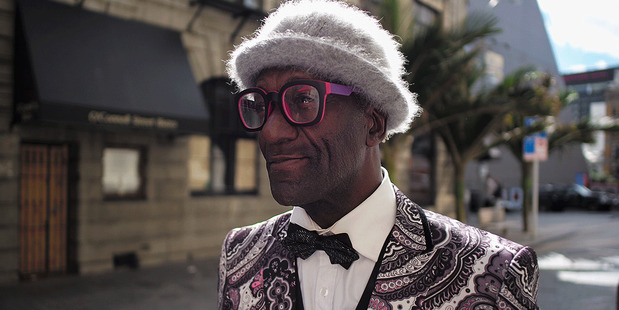 If you haven't heard of it, Loading Docs is a short-film project full of "small stories which pack a big punch".
The initiative, funded by NZ On Air and made with support from The New Zealand Film Commission, is back for the third-year running.
It sees 10 film-makers get the opportunity to work with some of New Zealand's best in their field to make three-minute documentaries to fit a theme – this year's theme being "change".
Loading Docs' co-founder and executive producer Julia Parnell is an award-winning producer and documentary director who works with the film-makers on the project.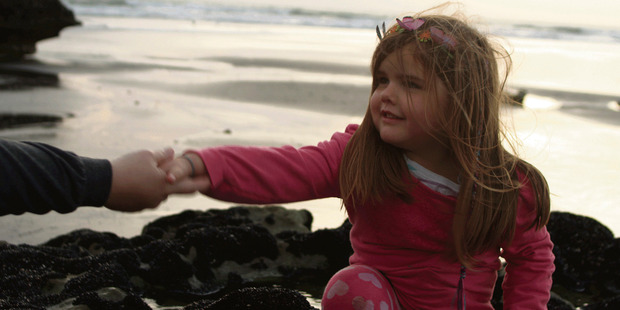 For her, she says: "There's nothing like a short film that can just take you into a world, hit you with some emotion and spit you out the other side all the richer".
Which is what Loading Docs aims to do, particularly as people are getting used to watching things on their phones in short bursts while they aim to fit it in around their busy days.
"I think it is about capitalising on those changing viewing habits, but there's also accepting that this is actually the way of the future and how we, as documentary-makers, are going to adapt," Parnell says.
With this year's theme, she is looking for concentrated stories that "deliver on the big picture", so to that end, there are stories this year about gender transitioning, refugees, homelessness, the TPPA and more.
"I have found that the stories that speak to a bigger societal issue or a topic that is current and in discussion, they are the documentaries that have reached the broadest audience," Parnell says.
"These are small stories but they pack a big punch. It's about trying to open New Zealand audiences to stories they would never have seen or heard otherwise."
Here is a breakdown of all 10 short films available to view on loadingdocs.net from 9pm tonight, and we'll be showing three of the films here at nzherald.co.nz from Friday morning.
Blood Sugar
Director/producer: Joe Hitchcock and Morgan Leigh Stewart
Four-year-old Dahlia takes us into her bittersweet world of blood, needles and sugar. She is scared of needles but needs insulin injected several times a day.
Imagine the World is Ending
Director/co-producer: Brendan Withy, co-producer: Doug Dillaman
A visual interpretation of a powerful poem written and performed by two schoolboys Jahmal Nightingale and Joseph McNamara, which expresses the frustration young people feel about the issues they see in the world today.
Aka'ou: Tatatau in the Cook Islands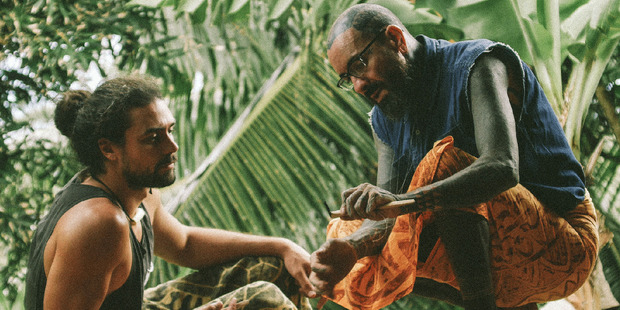 Director: Robert George Producer: Lucy Cole
An unlikely master of the traditional Polynesian art of Tatatau, Englishman Croc Coulter must pass on his knowledge to a new apprentice.
Water for Gold
Director: Rose Archer Producer: Sandy Wijetunge
How international trade law is leading us to trade our most basic rights to clean, safe water for access to gold.
Same but Different
Director/producer: Louise Leitch, co-producer: Susan Ruffell
Best mates must recalibrate their friendship when one transitions from a man to a woman at age 50.
How Mr and Mrs Gock Saved the Kumara
Director: Felicity Morgan-Rhind Producer: Arani Cuthbert
When New Zealand gave two young Chinese refugees citizenship in the 1940s they found an unlikely way to return the gift – by saving the almighty kumara.
Mister Sunshine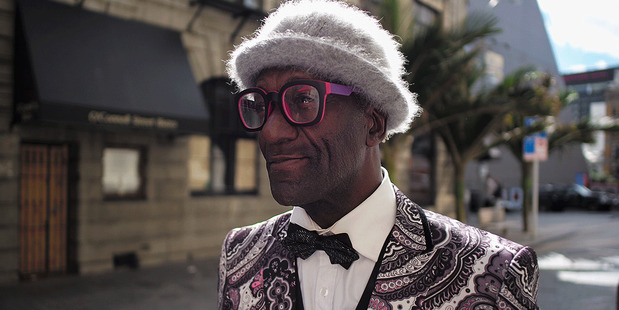 Director: Eldon Booth Producer: Alex Lovell
Meet the millionaire who became a shoeshine man, peddling goodwill and cheer throughout Auckland.
Street Smart
Director: Leigh Minarapa Producer: Nathaniel Lees
Ten years on, Regina Tito looks back at her life on the streets and delivers an image on homelessness that society desperately needs to see.
Bludgeon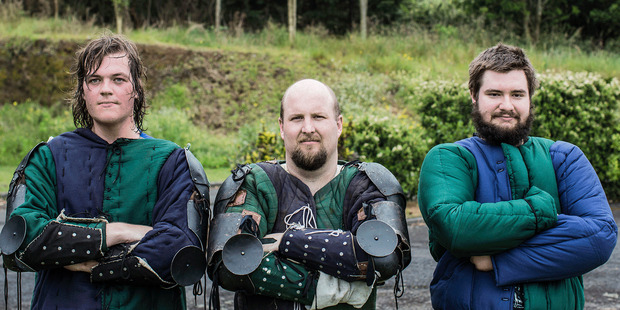 Director/producer: Ryan Heron and Andy Deere
Knight-in-waiting Martainn must battle his inner demons if he is to rise to the occasion and lead the Steel Thorns in his beloved sport of full-contact medieval combat.
The Colourist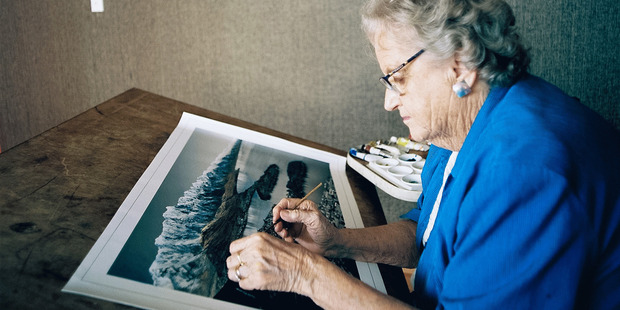 Director: Greg Wood and Peter Alsop Producer: Declan Cahill
As one of the original colourists for White's Aviation in the 1950s, Grace Rawson reminisces and revives the forgotten art of hand-tinted photography for the first time in more than 50 years.